The Fortunicity of Birdie Dalal: An Uplifting and Inspiring Book Club Read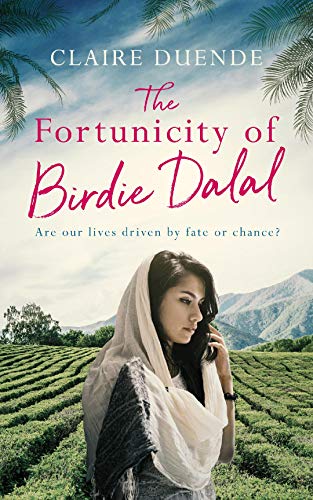 The Fortunicity of Birdie Dalal: An Uplifting and Inspiring Book Club Read
by Claire Duende

From Kampala to London. From despair to hope. The power of kindness and love.
The year is 1972. President Idi Amin has a prophetic dream and evicts thousands of Asians from their homeland of Uganda. They are to lose everything. Among them is Birdie who arrives in England with her Cambridge educated husband Jack and their young son Mohin.
From a life of comfort and the beauty of East Africa, they are now penniless refugees in cold, grey London. A new life. A fresh start.
But Birdie's plans to succeed are put to the test when an innocent victim reaches out for help and the reverberations from Idi Amin's reign of terror are felt once again…
An uplifting tale of triumph over despair – and not turning away from our true path.
Some Reader Reviews:
'Riveting and emotional'
'Read the whole book in a day. Absolutely could not put it down!'
'This will be the book I recommend to our Book Club when we resume meeting… It is magical'
'Beautifully written, a real page turner'
'Her family and acquaintances will touch your heart and have you thinking about them in between reads'
'Wonderful story-telling, rich with colour and detail. A compelling read.'
'I'm recommending it to all my friends'