The First Human Rider: A Middang3ard Series (Dragon Approved Book 1)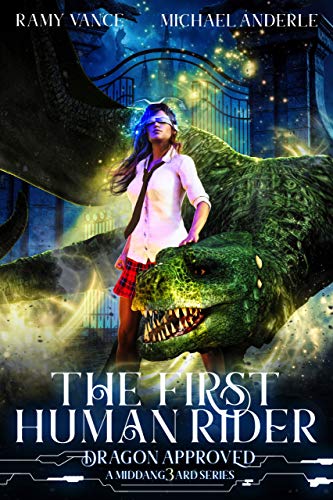 The First Human Rider: A Middang3ard Series (Dragon Approved Book 1)
by Michael Anderle

Dragonriders are all that stand between Middang3ard and total annihilation.
But their numbers are dwindling.
With every passing day, more and more Dragonriders are falling under the scourge of the Dark One.
The forces of humanity and their allies are desperate. They need a new hero to step up and turn the tide.
Myrddin, the resistance's leader, thinks he might have found that someone…on Earth, of all places.
Word has just come from the east that the Dark One is launching his largest assault yet, but there is still time to stop him. If, that is, they can find someone good enough to take him on.
Alex Bound just might be the rider they need.
But a human has never been accepted as a Dragonrider.
Let alone a blind human...
Alex isn't someone to step away from a fight.
Not now, not ever, and she has no plans to start—even if she needs to ride a real dragon to make it happen.
Go up and click Read Now or Download for Free and find out what happens when you cross a desperate wizard, and a willing fighter accepting the call to be the best when she is needed the most.