The Dragon's Reluctant Sacrifice: a Dragon Shifter Romance (The Last Dragons Book 1)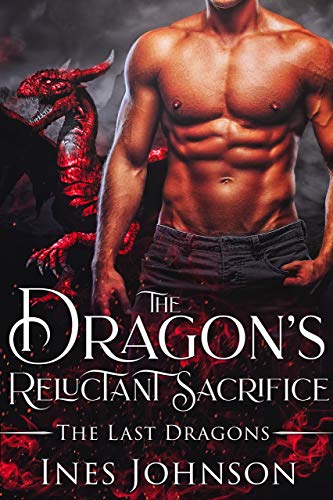 The Dragon's Reluctant Sacrifice: a Dragon Shifter Romance (The Last Dragons Book 1)
by Ines Johnson

Diagnosed with an incurable disease, she thought her life was over. When she is sacrificed to a dragon, she learns it has only just begun...

The day Chrysanthemum Jones goes to exact revenge on the man responsible for her sister's death is the day she knows will be her last. Instead, she finds herself stolen away to another dimension and sacrificed to a real live dragon. Rather than a cave full of gold, this dragon's lair is a throwback to the 1980's complete with pixelated video games, unwound VHS tapes, and animal print spandex. And the mythical creature in question is totally more sex on a stick than Smaug. Schweet!

As one of the last dragon shifters beyond the Veil, Corun is desperate to control the beast inside of him. The only thing guaranteed to keep the dragon under control is the surrender of a human female. But sacrificial offerings have been in short supply since his realm was cut off from Earth -something or other about women's liberation? So when a sacrifice turns up on his doorstep, Corun should be elated. But as totally tubular as Chryssie's curves are, her health is fragile and he fears she wouldn't survive the claiming that would soothe his beast.

Death has never bothered Chryssie. With an incurable, hereditary disease, she's been prepared to die her whole life. Now she has a chance to lose her V card and birth dragon babies before she goes? Talk about bad ass exits. Count her in! She just needs to get her sexy dragon shifter on board and in bed.

As Corun becomes more attached to his sassy little human, his beast roars that Chryssie is his and pushes to claim her. If he doesn't claim her and soothe the beast inside of him, he will become stuck in dragon form for the rest of his life. However, if he does claim her, the birth of his offspring could be the last day of her life.

If you love alpha male shifters, fated mates, and steamy romance with a touch of 80's nostalgia, then you don't want to miss The Last Dragons series!