The Dead and the Missing: An Adam Park Thriller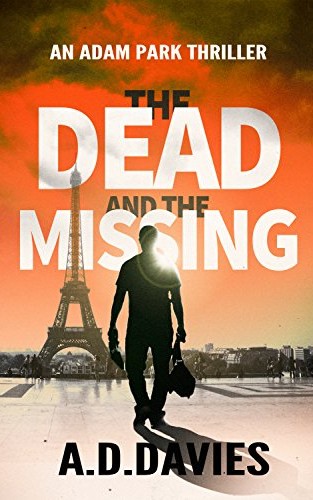 The Dead and the Missing: An Adam Park Thriller
by A. D. Davies

A missing girl. An international underworld. A PI who will not quit.
Two years ago, Adam Park was a private investigator at the top of his game, when a bitter ethical battle with his partners sent him into a semi-retirement of surfing and travel around his native Britain. But when his old mentor's niece goes missing, Adam's sabbatical comes to an abrupt end.
Returning to face his former colleagues, Adam learns that not only is the young woman dating a violent ex-con, but prior to disappearing, the pair ripped off a local criminal on the rise, and fled the country. Now this corrupt individual is demanding revenge.
Using cutting-edge technology, Adam tracks the couple through the Parisian underground, and onward to dangerously exotic locales, where he will confront a ruthless international network that trades human lives like a business commodity.
To return the girl safely, protect the ones he loves, and save his own skin, Adam will need to burn down his concepts of right and wrong; the only path to survival is through the darkest recesses of his soul.