The Daisy Rock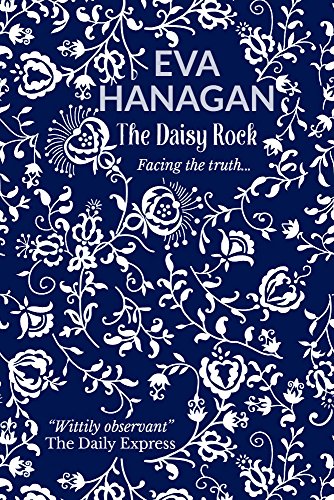 The Daisy Rock
by Eva Hanagan
"They saw him flung clear of the waves almost upon the rocks and twice the sea snatched him back. It seemed to play with him like an angler with a fish on the line; and, like a hooked fish, Fergus was tiring…"

When Fergus saved his sister, Stella, from drowning in Tangie Bay, it should have been a triumph.

But now that Stella is head of her own company, Fergus seems to have festered in his retirement, growing more and more resentful, caring only for his fish.

His wife, Flora, can feel him slipping away. Flora views her husband's inadequacies with wry tolerance and occasional despair and it and doesn't help that their ghastly neighbours, Eleanor and Letty, keep calling at all hours and indulging Fergus's drinking habit.

Now that Stella is visiting again, Flora is hoping for brother and sister to reconcile, for another miracle.

But it doesn't look like she will get it.

If anything, Fergus and Stella seem to be dragging each other down.

Hoping to escape, Fergus and Flora take their fateful trip to Tangie Bay...

A delicately crafted tragicomedy, The Daisy Rock is a book that refuses to let you go.

Praise for Eva Hanagan

'Eva Hanagan tells a story of supernatural evil with such quiet conviction and sets it in such pleasing rural domesticity that its full force only slowly pervades the reader's consciousness. When it does it is absolute …' - Shirley Toulson, British Book News

'Eva Hanagan writes with an easy and natural grace which gives to the life of her recluse an evocative, unforced descriptiveness of an impressive order.' - Derek Stanford, Scotsman

'Mrs Hanagan is good at uneasy states of mind and feelings, and very good at the temptations of suicide … an accomplished beginning.' - Robert Nye, - Guardian

'Between the covers of this book is a really thrilling story … It should restore to many a reader his faith in the pleasure of reading for reading's sake.' - West Sussex County Times

' … so beautifully and precisely visualised that I too was enthralled … a delicious piece of water-colour Gothic.' - Michael Maxwell-Scott, Daily Telegraph

Eva Hanagan was a Scottish author, who died at the age of 85, in 2009. During a Foreign Office posting to Vienna after the Second World War, Hanagan met her husband, with whom she had two sons. She published her first novel, In Thrall, in 1977. Following which, there was a fairly rapid succession of novels: Playmates (1978), and A Knock at the Door (1982). She settled in Sussex, from where she authored her novels.