The Curious Case of the Missing Head: A Medical Thriller (Jack Rogan Mysteries Book 5)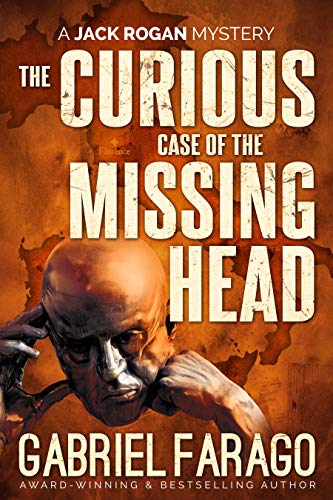 The Curious Case of the Missing Head: A Medical Thriller (Jack Rogan Mysteries Book 5)
by Gabriel Farago
A headless body on a boat. An international conspiracy. Can he survive a controversial scientific discovery?
Esteemed Australian journalist Jack Rogan is on a mission to solve the disappearance of his mother in the 70s. But when a friend needs help rescuing a kidnapped world-renowned astrophysicist, he doesn't hesitate. Struggling with more questions than answers, his investigation leads them aboard a hellish hospital ship, where instead of finding the kidnap victim, he's confronted with a decapitated corpse.
As the search intensifies, Jack bumps up against diabolical cartels with hidden agendas. And when his research reveals dubious experiments, a criminal on death row, and a shocking revelation about his mother's fate, he must uncover how it's all linked.
Can Jack unravel the twisted connections and catch the scientist's killer, or will the next obituary published be his own?
The Curious Case of the Missing Head is the fifth standalone novel in the page-turning Jack Rogan Mysteries series. If you like meticulous theoretical science, exponentially increasing intensity, and astonishing surprises, then you'll love Gabriel Farago's hair-raising medical thriller.
Buy The Curious Case of the Missing Head to blow the lid off an electrifying adventure today!