The Cowboy's Best Friend (Sweet Water Ranch Western Cowboy Romance Book 1)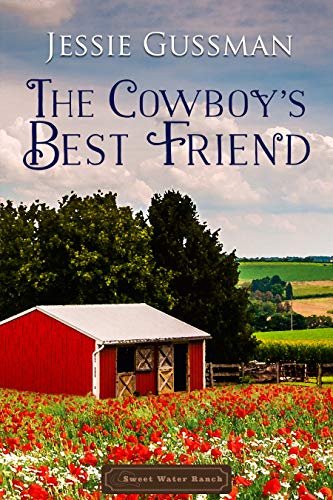 The Cowboy's Best Friend (Sweet Water Ranch Western Cowboy Romance Book 1)
by Jessie Gussman

He's a cowboy with a billion dollar problem. His best friend can solve it, but it might break his heart.

*Previously titled Cowboys Don't Marry Their Best Friend*

Palmer wouldn't trade his family's land for the world. But the only way to save the ranch from financial disaster and claim his billion-dollar inheritance is to find himself a wife. His happily-ever-after would be complete if he could just hitch his wagon to the woman who sees him only as her best friend.

Ames' free spirit can't be tied down. So she's more than willing to help Palmer find the perfect bride before she takes off to pursue her dreams in LA. But every time she thinks about the rugged cowboy with another girl, her heart burns with jealousy.

Though Palmer tries to enjoy his new match-made companions, he can't keep his mind off Ames. And now he worries her wanderlust is blinding her to what's right in front of her eyes.
Can Palmer and Ames find the truth in their hearts before it's too late?

The Cowboy' Best Friend is the charming first book in the Sweet Water Ranch Western Cowboy Romance series. If you like tender moments, down-home chemistry, and heartwarming humor, then you'll adore Jessie Gussman's wholesome Christian story.
Buy The Cowboy's Best Friend to lasso love today!