The Candidate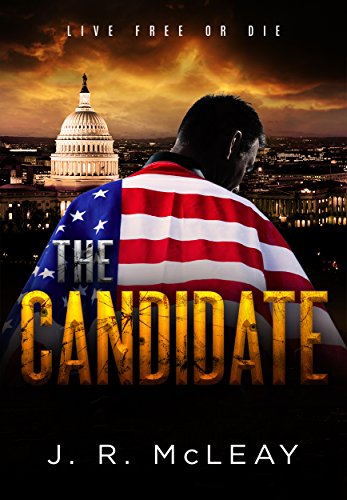 The Candidate
by J. R. McLeay
Some people will kill for higher office.

When radical fringe candidate James Marshall enters the race for President, everyone writes him off as a hopeless dreamer. But as his populist policies gain increasing attention on social media, a groundswell of fans rise up to finance his campaign.
His elation at winning the first primary is suddenly shattered when he receives a cryptic message threatening his family if he doesn't drop out. Many powerful people stand to lose lucrative government contracts if he becomes President.
When he narrowly averts a bullet fired at one of his rallies, James begins to question his commitment to the cause. As the FBI investigates the source of the threats, he goes on to capture his party's nomination and steamrolls to a landslide victory in the general election.
But shortly before he's scheduled to take office, his son is kidnapped. James is suddenly faced with an impossible choice: should he save the country he loves or his family?