The Butterfly Recluse (Contemporary Christian Romance)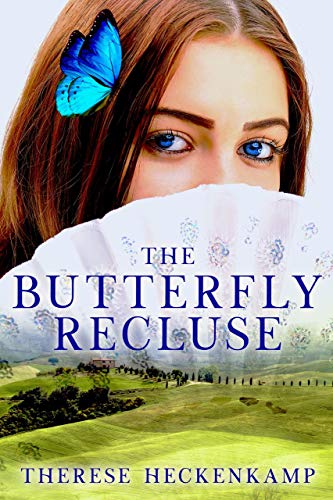 The Butterfly Recluse (Contemporary Christian Romance)
by Therese Heckenkamp

Learning to love is like learning to fly . . .
Eccentric. Weird. Crazy. Whatever people call her, Lila doesn't mind. Most of the time. She finds solace in her sheltered world by raising butterflies and surrounding herself with their gentle beauty. They're all she needs.

Most of the time.

Until a motorcycle-riding stranger roars up her driveway, invading her safe haven, throwing her life off-kilter, and forcing her to question everything. Persistent and stubborn, Harvey Sanford may be just what she needs—or everything she doesn't.

He's easy on the eyes, but hard on her emotions. What exactly is he after, and what is he not telling her? Should she safeguard her heart or follow it?

As a summer wedding approaches, Lila must decide how much she's willing to risk for a chance at true happiness. In one intense night of desperation and revelation, she must confront her darkest fears—and hopefully discover that with faith and courage, shattered dreams can be restored, damaged hearts can love again, and broken wings can heal . . . maybe even fly.

A clean, inspirational, sweet summer romance!

Recommended for fans of contemporary Christian romance authors such as Courtney Walsh, Liz Isaacson, and Becky Wade.