The Bully's Dare: A MMF Ménage New Adult Romance (Truth or Dare Duet Book 1)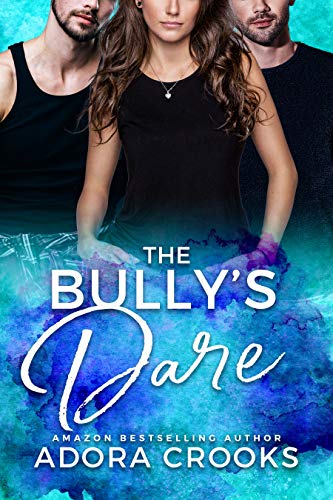 The Bully's Dare: A MMF Ménage New Adult Romance (Truth or Dare Duet Book 1)
by Adora Crooks

Jason King is the worst.


Cocky. Frat boy. And the biggest bully around.

His family is richer than God and he thinks that makes him the king of Hannsett Island.

But he's not the only player on the board...

We've got our Knight-in-shining-leather, Donovan. My best friend and a loner with a heart of gold.

And then there's me...the Queen, obviously. Checkmate.

Except the chemistry between the three of us changes the rules in a BIG way...

Your move, Jason...

Truth or dare?

Author's note: This is a steamy bisexual romance will the following ingredients: (1) virgin curvy heroine, (1) queer brooding punk, (1) rich bully with a big...heart. And a healthy heaping of sexual tension between all three of them. This is part one of a two-part duet and ends with a cliffhanger.