The Bound Woman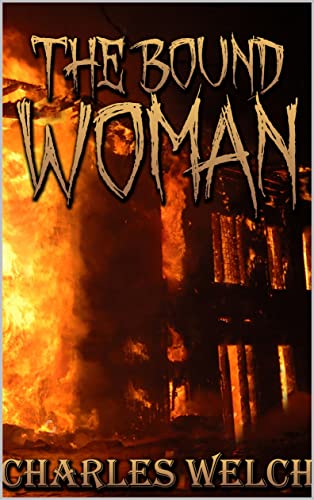 The Bound Woman
by Charles Welch

Adrian and Delanie Michaels need a new beginning in their marriage.

Old grievances have almost buried them. To begin again, they need new scenery. They need a new environment for themselves and their young son, Trey.

They never imagined they would be able to afford a home the size of the two-story Victorian they find in an older, upscale Colorado neighborhood.

They know the home is newer than those around it, and they know this is because the original home on the site burned to the ground.

They don't know, though, what caused that fire. They don't know the history behind the young couple that previously lived in the original home, and they don't know that the couple burned to death in the fire.

They also have no idea of the thing that dwells inside of their new home. The restless thing that waits on them.
Only their elderly next-door neighbor, Elise Hollings, knows the extent of the burning hatred that emanates from within their new home.

Elise has seen the dark shape in the window next door for years. It's always there, watching and waiting. It waits on its opportunity for revenge. It has been waiting years for Adrian and Delanie's arrival.
Only Elise has the knowledge Adrian and Delanie need to survive the anger and venom of - The Bound Woman.

- A thrill ride for fans of Stephen King and Dean Koontz!!!