The Best Of The Strand Magazine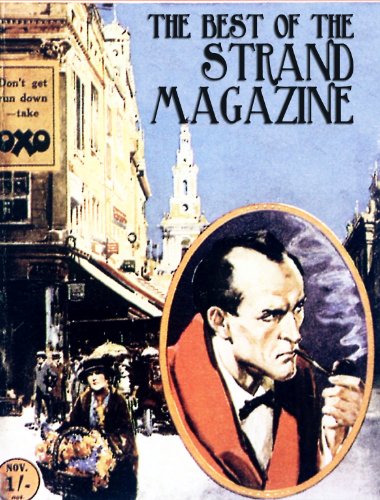 The Best Of The Strand Magazine
by Andrew Roberts et al

"A monthly magazine costing sixpence but worth a shilling."

For 60 years The Strand Magazine showcased the best writers in England and America.

The magazine did not just reflect the age, it shaped it.

It was a popular publication for the best in fiction, featuring works by some of the greatest authors of the 19th and 20th centuries, including Rudyard Kipling, Leo Tolstoy, Agatha Christie and Sir Arthur Conan Doyle, as well as European writers such as Victor Hugo and Lermontov.

Conan Doyle was to prove one of the Strand's most prolific authors -- his Sherlock Holmes stories propelled him to fame.

But The Strand was not just Holmes.

It published many brilliant stories and essays, some by authors that are still famous, others by writers waiting to be re-discovered by a new generation of readers.

'The Best of The Strand' is a carefully edited selection of some of the finest work to appear in the magazine.

The first collection of includes 13 fiction and non-fiction pieces:

The Story of the Strand
The Adventure of the Silver Blaze by Arthur Conan Doyle
The Queer Side of Life: The Story of the King's Idea
Illustrated Interviews: William Howard Russel
A Night in an Opium Den
Athletes of the Year: Their Performances and Methods of Training
"Author! Author!" by E.W. Hornung
Celebrities At Play
The Charge of the Light Brigade by Private James Lamb
Crime and Criminals
Some Curious Public School Customs
Stories from the Diary of a Doctor
The Lost Legion by Rudyard Kipling

The aim, like that if the original magazine, is to inform and entertain.

The collection is introduced by historian Andrew Roberts, explaining The Strand's significance and its enduring legacy.