The Applicant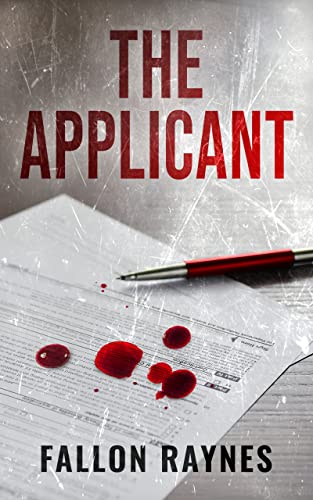 The Applicant
by Fallon Raynes

Be careful what you wish for.

All Emma Fisher wants is a chance to prove her worth to the company. Her reward is a big slap in the face as they promote the boss's son, someone who is more into delegating than doing any real work himself.

Fed up with being ignored and underappreciated, Emma fills out myriad applications for employment elsewhere, but … no joy. Not one job offer. She confides in her best friend Sam, worried she'll be an applicant forever.

Until one day she nabs an interview for a position tailor-made for her. The perfect arrangement. Except … she never applied for the job.

Should she worry that it's some sort of frame-up? Too good to be true? Or should she just stop being Ms. Suspicion and accept her good fortune?

She chooses the latter, and it could very well be the death of her.