The Amazing Adventures of 4 Ned (Coinworld: Book One)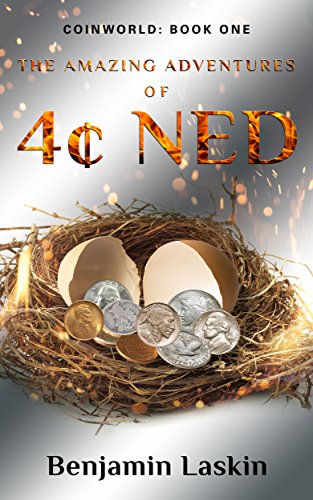 The Amazing Adventures of 4 Ned (Coinworld: Book One)
by Benjamin Laskin
Don't meddle with the metal.

The world has a new hero, but he's short a penny.

Stamped with a one-cent handicap, laughed at inside every purse or pocket he dropped into, Ned Nickel never believed he'd amount to much, not even a cheap cigar. But when fate places Ned rim to rim with a sagacious Indian nickel, the four-center learns that he has a most surprising destiny.

Chief Iron Tail instructs him how to tap into his "inner wampum," and soon Ned discovers that his puny diameter contains a million bucks of fantastic. Teaming up with a luckless penny, the three coins sally forth to save Coinworld from a worthless future and become the champions of small change everywhere.

A bigger story never came in a smaller package. 4¢ Ned is e pluribus awesome!

The Amazing Adventures of 4¢ Ned is Book One in the Coinworld Series.