TEEN MOTHERS: Designing a Fabulous Life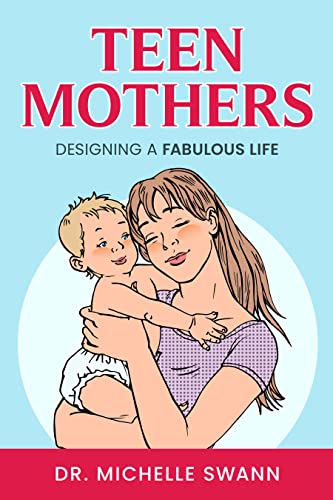 TEEN MOTHERS: Designing a Fabulous Life
by Michelle Swann

Are you a teen mom who wants to excel at motherhood and achieve success in your chosen career? Do you know someone who is a teen mom? This book is for teen moms who want to design a great life for themselves and their children. It is also for those who are supporting teen moms and wish to offer genuinely helpful assistance.

This is a guide to beating the statistics and not living in poverty. Written by a teen mom who made it in life and raised a fine son on her own, the book offers advice on pregnancy, childbirth, the newborn and infant stages, as well as general ideas about motherhood and child raising from the perspective of teen motherhood. The book also provides guidance on career planning, training, and job seeking.
Most of all, you'll find in this book encouragement to be tenacious, the incentive to write down your goals, the motivation to create actionable realistic plans, and the know-how to achieve your dreams. This book encourages pride, self-esteem, and accomplishment. It calls for strength, competency, and power.

This book does not, however, look at teen motherhood through rose-colored glasses. Instead, the book takes a straight-talking approach to ensure that teen moms who read it will flourish. Instead of describing theories about why some teens become moms or delving into negative statistics, this book is set in the present. It is action-oriented and designed to help teen moms move forward. It offers practical, useful, and useable methods of achieving success in motherhood, life, and career. From teaching teen moms how to swaddle a baby to teaching them how to enter their dream careers, the book is packed full of pragmatic suggestions. While it offers a host of practicable advice, it also encourages teen moms to take what they want out of the book and leave the rest. My experience of being a teen mom is from years past, but my research of the subject is firmly rooted in the present. I offer only timeless suggestions from my own life. If you're a teen mom or know a teen mom who wants to live the best possible life, this book is for you!