Survival for Three: MMF Bisexual Romance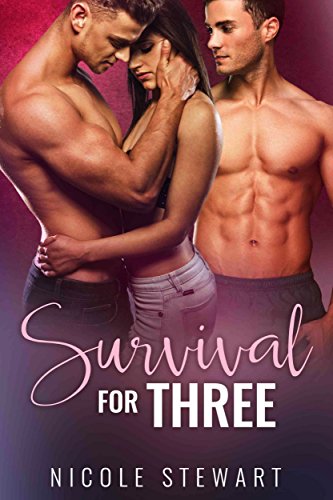 Survival for Three: MMF Bisexual Romance
by Nicole Stewart
Nadia

When Nadia Clark's charmed life as a billionaire is blown off track by a near-death experience, she signs up for a survival training course. But, nothing can prepare her for the storm of passion she encounters next. Her instructor lights her fire and takes her body to ecstasy.

He's a man who needs no one. She's a woman still under her father's thumb, and Wilson Clark would not approve. Especially since she wants her classmate, too. They can't afford to get lost in their desires…

But there's no denying human nature.

Perry

Perry Evans has a bigger problem than his attraction to a spoiled heiress. He has to keep his business thriving. He ignores the lust that is as wild as the Smoky Mountains he knows like the back of his hand. Much less familiar is his attraction to his other student…

It's about to get primal.

Lincoln

Lincoln Easley is used to an action-packed life…At least, on camera. Both Nadia and Perry help him reveal his true character. Yet, their connection can only survive away from prying eyes.

And, everyone knows there's danger in the woods…

Survival for Three is a scorching hot Bisexual / Menage MMF romance with explicit scenes and a guaranteed HEA ending!