Summer of Suspense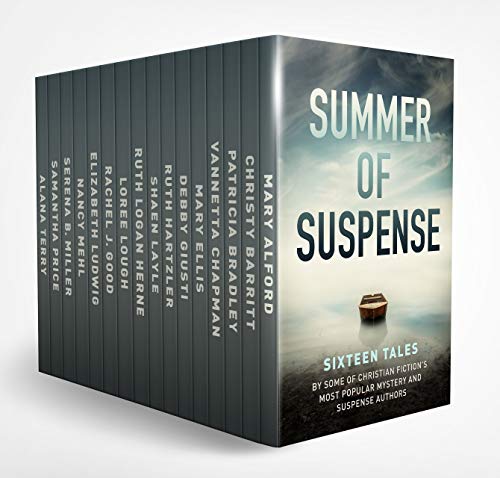 Summer of Suspense
by
Long Days. Hot Nights. Deadly Secrets.
Grab this red hot Christian Suspense Anthology bargain for just 99c for a limited time only before it increases to $9.99!

Start your summer off right with 16 gripping and never-before published tales of Christian suspense from today's most popular mystery and suspense authors.
Join Mary Alford, Christy Barritt, Patricia Bradley, Vannetta Chapman, Mary Ellis, Debby Giusti, Rachel J. Good, Ruth Hartzler, Shaen Layle, Ruth Logan Herne, Loree Lough, Elizabeth Ludwig, Nancy Mehl, Serena B. Miller, Samantha Price, Alana Terry on a dangerous journey filled with mystery, suspense, and faith that that will keep you on the edge of your seat until the very end.