StumpStrong: Strength In Roots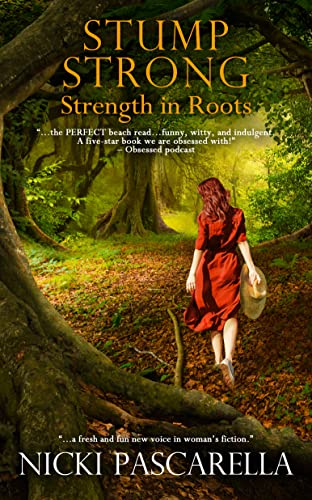 StumpStrong: Strength In Roots
by Nicki Pascarella

StumpStrong: An Epistolary Novel of First Loves, Second Chances, and Finding Strength in Roots
From a "fresh and fun new voice in women's fiction": a divorcee finds her voice and courage thanks to an account of war and survival out of her family history.
Patricia Moore is coming of age. The age is menopause. And she might not survive it.
Her growing pains include not only hot flashes but sharp pangs of loneliness. Her daughter is away at college. Her dear Sheltie, Zoomie, still loves her ex-husband, who's got new muscles and a new girlfriend. And then there's the sudden, teenage-hormone levels of lust she feels for her psychotherapist.
She's wound up in therapy because of her abusive work situation: her boss is evil, and one of her alternative education students has attacked Patti in the classroom, leaving her almost voiceless.
As she faces these savage threats to her health, dignity, career, heart, and sanity, Patti discovers help from an unexpected source: the cassette tapes left behind by her grandfather, a one-armed veteran of WWII.
Pappap's account of survival after being shot down behind enemy lines provides an example that may be just what she needs to dig herself from the depths of depression, revive her dormant inner power, and stand up for her principles while staying true to herself—and maybe she'll even find her inner sexy.
Both funny and inspiring, perfect for fans of Bridget Jones's Diary and Gilmore Girls, StumpStrong weaves modern and historical struggle and romance, its story unfolding through Patti's diary, her Pappap's tapes, text messages with her daughter, quotes from Rudyard Kipling, and much more.
RAVES FROM READERS:
"StumpStrong, Strength In Roots, is the PERFECT beach read…funny, witty, and indulgent. A five-star book we are obsessed with!" – Obsessed podcast
"Pascarella's writing style takes you to a town that we all want to live in with its modern yet neighborly feel." – Jennifer Peer, author of The Last Bloom
"Nicki Pascarella is a fresh and fun new voice in women's fiction. Her debut novel will have you commiserating with Patti as she faces some serious struggles and laughing out loud as she looks at life through a humorous lens." – Paula K. Niziolek, author of Dear Diary: Leoma Dallas Simmons
"A wholesome book to read, it's feel good and motivating at the same time" -Rashreads, GoodReads Reviewer
"[A] story within a story. I liked how it was communicated through character correspondence, journal entries, and Professor Stump's voice recordings. It made the book a fun read despite its heavy content." - Marilyn Barr, author of the Strawberry Shifters series
Genre eBook of the Week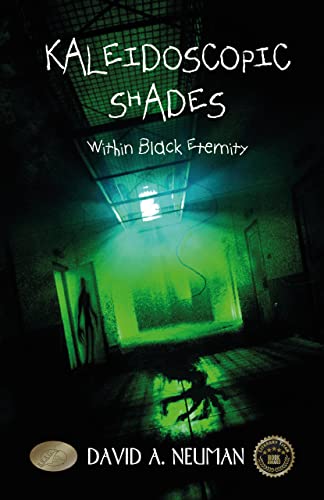 Reality is an illusion... Kaleidoscopic Shades - Within Black Eternity - now a multi-award winner and bestseller at Online Book Club for the past two months, is described as a hellish Alice