Stolen Prophet (The Prophet's Mother Book 1)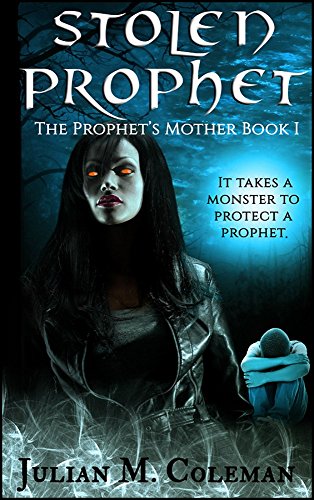 Stolen Prophet (The Prophet's Mother Book 1)
by Julian M. Coleman
It will take a monster to protect a prophet.

Evie looks like an ordinary single mother. But she is more than she appears. When she was a young girl, Evie rebelled against the cult her mother led because she was expected to commit matricide during an elaborate ritual. Without Evie's leadership the cult was forced to disband.

Eventually, she falls in love and gives birth to Victor. He grows up to become a gifted young boy. His classmates nickname him, Prophet.

While at school, young Victor is kidnapped.

Evie suffers in agony. There's only one way to find her son and save his life. She has to become the monster. She surrenders without hesitation. She unleashes the fury of a wounded demigoddess by trapping the southern city in an icy hell while she creeps into the minds of the citizens. Madness and death ensues as she searches for him through them. She will find Victor. There's no one to stop her...or is there?