Stolen by the Fae: Paranormal Romance (Fae's Claim Book 1)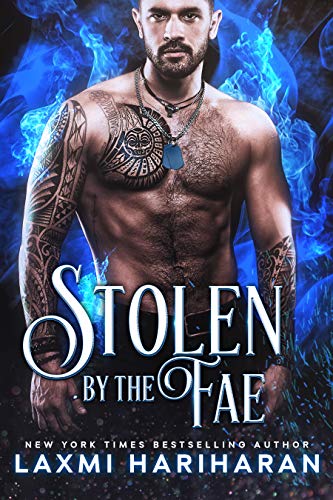 Stolen by the Fae: Paranormal Romance (Fae's Claim Book 1)
by Laxmi Hariharan

Mine to protect. Mine to claim... She is MINE


DANTE
I'm a trained assassin. Enlisted by the Fae Corps and instructed to kill, there is no place in my life for a fated mate.
Then Gia crashes into my life.
Flashing eyes,
luscious lips that beg to be kissed.
One whiff of her sugary scent and I know she is MINE.
But she's human, and no way can she withstand the barbaric mating practices of the Fae.
I am too lethal,
I should stay away.
When she takes the hit meant for my target, I cannot let her die.
So I do the only thing that will save her life...
I form a soul-bond with the unconscious human.
I want to make her bend to my will.
I hadn't reckoned with craving her emotions, her feelings. Her love...
When she breaks out of my lair, I will do anything to get her back.
This time I will make her submit her all...
This time she cannot escape,
Gia is MINE
Note: Stolen by the Fae , is a standalone paranormal romance novel, and the first in the emotional and exciting Fae's Claim Series.

Features a snarly, possessive, FAE male, intense love scenes, and a twist that will keep you gasping for more... 1-CLICK NOW