Stick a Cork in It: a Sweet Romantic Comedy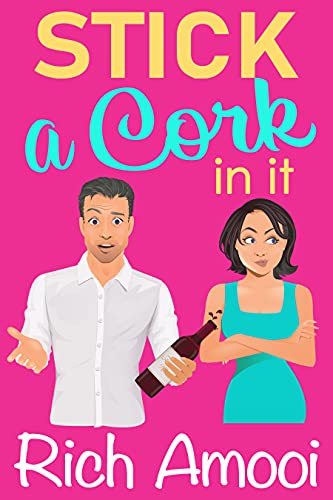 Stick a Cork in It: a Sweet Romantic Comedy
by Rich Amooi

"A pitch-perfect romcom that will make you a little love drunk." -On The Shelf Reviews
"So much fun. I LOVED this book!"– Becky Monson, USA Today Bestselling Author
"A riot of witty banter."-The Eclectic Review
"I defy anyone to read this without laughing." -Melanie's Reads

Ivy needs a miracle and a drink—not necessarily in that order. What she doesn't need is Ted Jacobs, aka Mr. Know-it-All. She's determined to save her struggling winery, but she can do it without the annoyingly handsome man's help, thank you very much.

Ted wants to catch lightning in a bottle and create the world's greatest wine, but he's smart enough to know he can't do it alone. When he heads to Napa Valley to keep his grandma from ending up in jail (don't ask), he meets Ivy Dobbs, the world's most stubborn woman. Fine, she's beautiful and as intoxicating as his award-winning cabernet, but she stomps on his offer to collaborate.

Ted knows it's risky to mix business with pleasure, but if Ivy would only listen, they might just be the toast of the town.