Spouse Trap (The Madeline Dawkins Series Book 1)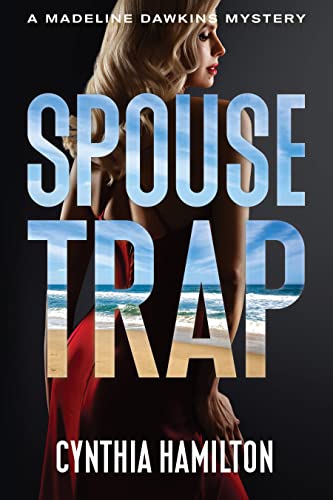 Spouse Trap (The Madeline Dawkins Series Book 1)
by Cynthia Hamilton

★★★★★ Spouse Trap is a blast!
★★★★★ Mystery at its best.
★★★★★ SPOUSE TRAP is the crème de la crème of mysteries!

Blackmail, sabotage, and blood-chilling suspense converge in this psychological thriller meets detective mystery.
Madeline Ridley's perfect world collapses in a swirl of sabotage, blackmail and deceit after awakening in a hotel room, naked and alone, with no memory of how she got there. Witnessing a payoff to a shady PI, she discovers who is systematically trying to destroy her life.

From that moment on, Madeline must deconstruct herself in order to salvage what's left of her life. In the process, she discovers strengths she never knew she possessed. With that newfound knowledge, she steels herself for the battle of a lifetime.

Spouse Trap is the prequel to the Madeline Dawkins Mystery Series.
Full of unexpected twists, a must-read for fans of Ruth Ware, Karin Slaughter, and Mary Stone.