Spellbound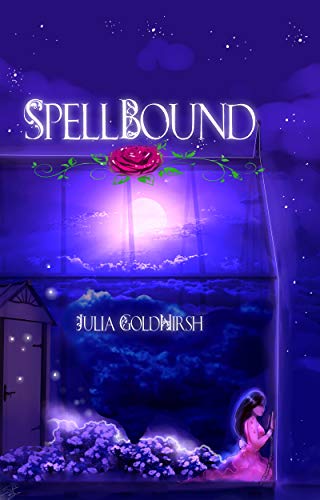 Spellbound
by Julia Goldhirsh
An enchanted Rose spellbound to a greenhouse prison.
Cursed to live within the glass walls of a greenhouse for her entire life, sixteen-year old Rose has finally reached her breaking point. She had to escape before she lost her mind. But life outside the protective glass was filled with perils of its own.
When she met Gabriel, she thought she'd finally found a savior. But neither was aware of what lurked inside him. Someone was pulling the strings from the shadows. With darkness on the horizon and danger lurking around every corner, Rose must escape the greenhouse, but at what cost?
How hard could it be to break out of a glass cage?
If you like devious nymphs, bloodthirsty curses, and fairytales with a dark twist then check out "Spellbound," the first in the Spellbound mini-series.
Trigger warning- The main character does deal with abuse in the book.