Special District: Harbin: Drawing the Tiger's Bones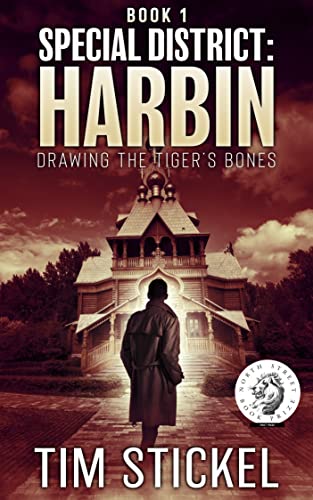 Special District: Harbin: Drawing the Tiger's Bones
by Tim Stickel

First place winner of the 2021 North Street Book Award for Genre Fiction

A mixed-race patrolman at the bottom ranks of Harbin's Special District police force. A dismembered body. A raging Red Terror campaign. A brewing war with the Soviet Union…
1929: Borya is at the bottom ranks of Harbin's Special District police force. His meager salary is the only thing that keeps his widowed mother and sisters fed. When fate takes him from chasing pickpockets to pairing him with one of the force's premier detectives, his life changes forever. They are assigned to investigate the dismembered body of one the city's foreign businessmen uncovered in the nearby Japanese zone.
The trail takes them from the upscale boulevards of Harbin's New Town, to the seediest neighborhoods of the lower city, and beyond to the frontiers of Manchuria. Slowly they are drawn into a potential war with the Soviet Union that could tear apart the whole balance of life as they know it…
Can Borya and Inspector Chinn stay alive long enough to solve the crime?
Special District: Harbin, Drawing the Tiger's Bones is an International Mystery & Crime police detective novel that keeps you on the edge of your seat. If you like fast-paced mystery thriller suspense and thriller crime novels that keep you surprised with every turn of the page, then you will definitely love this book by author Tim Stickel
Scroll up and click Read for FREE on Kindle Unlimited or Want to Buy to order this book now and dive into the adventure…