Space Hysteria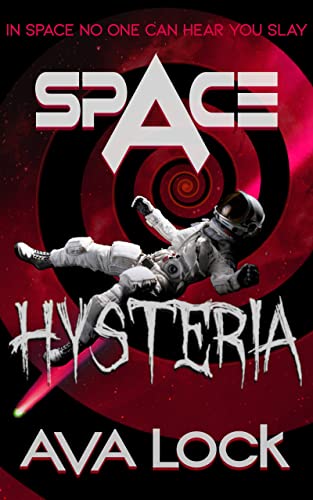 Space Hysteria
by Ava Lock

In space no one can hear you slay.
Captain Ruby Harlow and her father get a killer deal on a pre-owned spaceship with a dark past. Desperate to leave a dying earth for the final frontier, they overlook the ship's lousy attitude and nasty bat infestation. But then a bloody ghost starts tormenting their fembot, and the harassment goes unreported. Despite all these spooky problems, the captain leads a glorious launch into the cosmos.

Later, with the entire crew in cryo, the haunted spaceship strays off course, then suddenly wakes everyone. Trapped without the possibility of returning to hypersleep, Ruby and her crew face the chilling realization that their journey will stretch across many years, with only a mysterious comet as their potential destination.

Soon, the endless isolation of deep space starts taking a toll on Ruby's father. After a severe seizure, Bob becomes increasingly hostile and paranoid. Before long, he starts believing the ship's doctor is Dracula. He might be right, but proving it will drive him to the brink of madness.

Are they really trapped in deep space with vampires?
Was Bob chosen to be the slayer?
Or will he succumb to his own inner demons, becoming the monster he fears most?
Experience a modern fusion of science fiction and horror in Space Hysteria, a gripping tale of survival, suspense, and the struggle against the unknown. Get your copy today and embark on a cosmic adventure that will leave you breathless.