Source of Sales (SOS)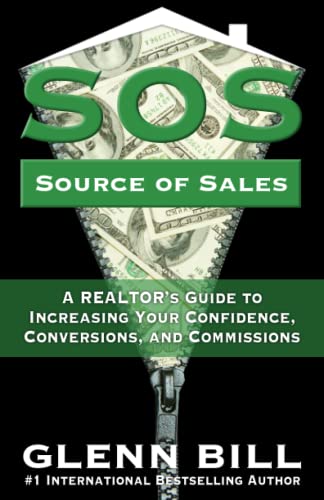 Source of Sales (SOS)
by Glenn Bill

Can't Figure Out How to Increase Your Growth and Profits? This Detailed Guide Explains How to Dominate as a Top-Closing Real Estate Agent...
Struggling to sell more and make more in real estate? Longing to see your earning potential rise? Trying to be the go-to Broker who is irresistible to buyers and sellers?
Glenn Bill is recognized as a Top REALTOR, Broker, and Team Leader. He is America's #1 Attitude Keynote Speaker with decades of experience who still spends time in the trenches as a high-performing salesperson. Now he's here to share his fiery approach for creating exceptional results and carving out your winning place in the market.
Source of Sales: A REALTOR's Guide to Increasing Your Confidence, Conversions, and Commissions is a proven formula for mastering the realty business. A genius in the art of targeting, researching, approaching, engaging, and closing, Glenn Bill enthusiastically reveals the secrets to his stellar achievements. By following his comprehensive scripts and examples, you'll soon be taking control of your career and making a killing in commissions.
In Source of Sales, you'll discover:
The key to personal and professional development, so you can master the five pillars of real estate success: self-mastery, prospecting mastery, listing mastery, buyer mastery, and value mastery.
How to transform into a peak producer, generate leads for free, and collect steady paychecks.
Strategies and insights from top experts in the field that show how to become a first-class achiever.
Authentic answers to frustrating objections that will tear down barriers to profit.
Exclusive stories from an outstanding presenter, tactics for reducing per-client time investment, and so much more!
Source of Sales is a raw inspection into the intricacies of the real estate world. If you like straight-to-the-point explanations, motivational solutions, and journeys of self-discovery, then you'll love Glenn Bill's passionate playbook.
Buy Source of Sales to sell more homes today!