Something I Keep Upstairs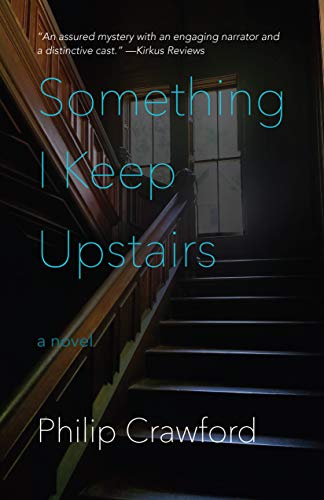 Something I Keep Upstairs
by Philip Crawford

"An assured mystery with an engaging narrator and a distinctive cast." -- Kirkus Reviews
Coleman Cooper is a troubled young man who can never get anything right—not even his own suicide.
When he is sent to an open-door mental health facility in a small New England village to get his life back on track, his journey darkens even further: someone starts killing the psychiatrists, one by one.
After taking a job tending bar at a local country inn—the social heart of the quirky little town where everyone knows everyone and grudges can last for decades—Coleman unwittingly finds himself at the center of the investigation, even a suspect.
Yet as villagers dread news of more victims and the police come up empty-handed, it is Coleman, and he alone, who discovers the twisted path to the killer's identity—and the door to a new life for himself.