Someone in the Walls (The Surway Fortune Book 2)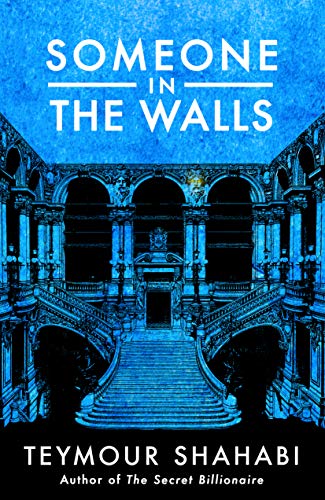 Someone in the Walls (The Surway Fortune Book 2)
by Teymour Shahabi

The sequel to the award-winning novel The Secret Billionaire.

Andrew Day looks like any other student. At the Saint Clemens boarding school, nobody knows—not even his two best friends Cameron and Olivia—that Andrew is one of the wealthiest people in the world. No one knows that he has inherited the fortune of Lyndon Surway, the legendary tycoon, who disappeared decades ago and was never found. Nobody suspects that Andrew is the new master of the Surway House, which lay uninhabited through the years.

But as life returns to the stairways and ballrooms of the magnificent home, as Andrew ventures through forgotten passages and unmapped doors, strange things start to happen, almost as if someone were watching him, as if someone had expected him. And as he learns more about the people he loves, as he journeys into dark places where no one goes, Andrew begins to wonder:

Who is hiding inside the walls?