Smashing Idols: Transform Your Body, Mind, and Spirit with a Plant-Based Lifestyle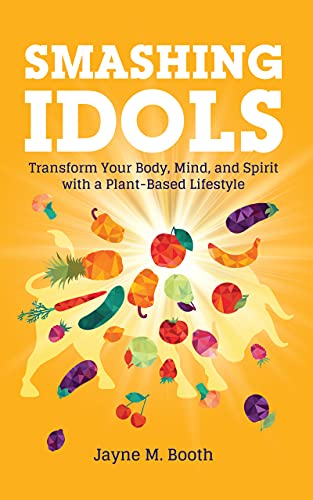 Smashing Idols: Transform Your Body, Mind, and Spirit with a Plant-Based Lifestyle
by Jayne M. Booth

SMASHING IDOLS: Transform Your Body, Mind, and Spirit with a Plant-Based Lifestyle
Are you praying for improved health or help with losing weight? Do you think God doesn't care about what you eat? Well, think again!
God created the very first diet on record, and it's still the best diet for weight loss and health maintenance, but it's not just about food. In SMASHING IDOLS certified Health Minister, Jayne M. Booth, shares what God revealed to her over 20 years ago when she prayed about her own health issues and what she still teaches today. God's original diet is a lifelong spiritual discipline designed to reward you with a slim healthy body, a strong immune system, and more energy than you ever thought possible... until now! This 31-day motivational devotional is based on scripture with practical steps that will lead you on an exciting adventure to vibrant health.
After reading SMASHING IDOLS you will:
Have insight into why your past efforts to lose weight may have failed.
Have a better understanding of your body, mind, and spirit health.
Have 31 days of scriptural motivation to trade old habits for healthy new habits.
Have an arsenal of practical tools to help you defeat your stomach god once and for all.
Jayne M. Booth is a certified Health Minister. She teaches vegan cooking classes and workshops sharing God's wisdom for enjoying a healthy whole-food plant-based lifestyle.