Slow Grind: It's Raining Men, Book 3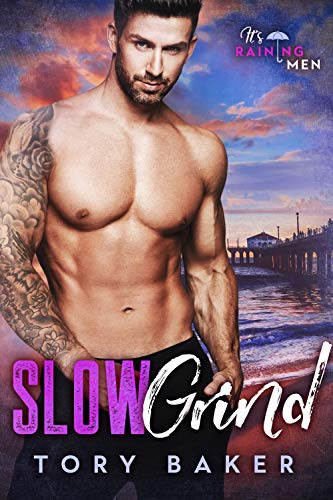 Slow Grind: It's Raining Men, Book 3
by Tory Baker

Serenity

I love traveling. I've even made a lucrative career of it.
Traveling through Spring, Florida wasn't on my radar.
But then again, neither was a vehicle accident.
Now I'm stranded with limited options.
I need help, but I never thought my hero would show up in coveralls, steel-toed boots and a smile that makes my knees weak, and my panties melt.


Greyson

A beer in my hand while watching the waves roll in is where I find peace.
That's the only plans I make during my downtime.
When a sexy red head with lips that promise heaven needs help, you better believe I'm going to be the one that steps up.
She needs help to get back on the road, but I have other plans.
The only place I want this beauty to travel is in my bed.


Tory is bringing you her addition to the Raining Men Collaboration and in this case, it's not only raining men, it's raining an over-the-top Alpha who instantly is obsessed once he meets the woman who is the answer to every fantasy he's ever had. He's not going to stop until he claims Serenity for his very own—and lucky us, we get to watch. As always prepare for a safe, insta-love tale with a rough around the edges Alpha, and steamy heat all tied up in a happily ever after bow.