Sixty-Five Roses: An Amari Johnston Novel, Volume 3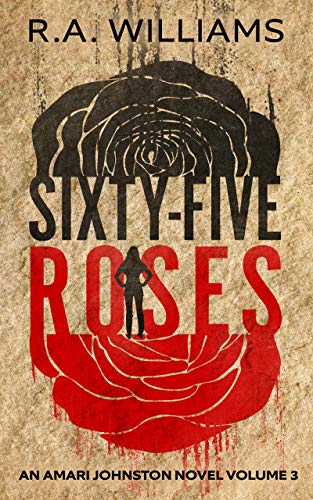 Sixty-Five Roses: An Amari Johnston Novel, Volume 3
by R. A. Williams
An ancient Christian relic. An astonishing power to heal.
Cystic fibrosis is a progressive disease with no cure. And for one dying little girl with this illness, there is only one hope—an ancient Christian relic with miraculous healing powers.

Amari Johnston is a feisty private investigator fresh out of college. Her father is a retired homicide detective. Together, they work as a team for a wealthy philanthropist named Ernesto Galliano.

While staying at Ernesto's estate, Amari befriends an endearing four-year-old foster child named Kathleen. But Kathleen isn't like the other foster children staying at the estate. She has a severe case of cystic fibrosis, and Amari is desperate to find a cure. She researches the latest medical advances, but after learning that effective treatment is decades away, she nearly gives up hope.

Meanwhile, inside the restoration laboratory of the Royal Ontario Museum, a conservator discovers a relic with miraculous healing powers: a woolen scrap of fabric from the cloak of Jesus Christ.

When the museum conservator gets fired, and the miracle cloth goes missing, Ernesto sends Amari and her father to investigate the case. As Kathleen lies dying in the intensive care unit, Amari puts her own life on the line in a desperate attempt to find the miracle cloth before it's too late.

Although this novel is volume 3 of the Amari Johnston series, it can easily be read as a standalone title.