Shopping for a Billionaire's Fiancee (Shopping for a Billionaire series Book 6)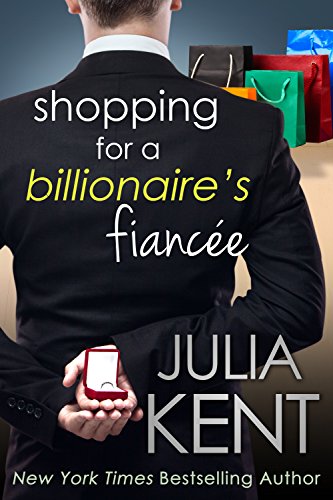 Shopping for a Billionaire's Fiancee (Shopping for a Billionaire series Book 6)
by Julia Kent

All of our best dates end up in the emergency room....

I planned the perfect proposal. Plenty of lobster, caviar, champagne and—her favorite—tiramisu. The perfect setting. The perfect woman.

The perfect everything.

My dad gave me my late mother's engagement ring, platinum and diamonds galore. Of course, my Shannon wouldn't care if I slid a giant hard-candy ring on her finger instead of a three-carat diamond designed to impress.

But my future mother-in-law, Marie, will pass out when she sets eyes on that rock, and that will give us two minutes of blessed silence. That woman talks more than Kim Kardashian flashes her naked backside on the internet.

I was going to make it perfect, down to the color of the tablecloth to the freshness of the roses.

And it was perfect.

Until Shannon swallowed the ring.