Sherlock Holmes and the Twelve Days of Christmas: An enthralling collection of festive mysteries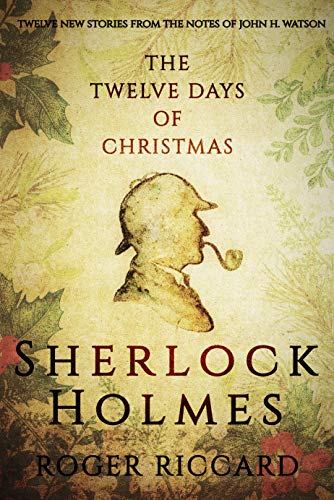 Sherlock Holmes and the Twelve Days of Christmas: An enthralling collection of festive mysteries
by Roger Riccard

Twelve festive mysteries for your Christmas wish list…

Roger Riccard, having published two previous Sherlock Holmes novels, The Case of the Poisoned Lilly and The Case of the Twain Papers, has again taken pen in hand to bring forth a series of twelve short stories from the Christmas seasons of Holmes' career.

From a case endangering Queen Victoria to his old arch-nemesis Moriarty, follow Sherlock as he encounters the most unfathomable mysteries, all portrayed with Riccard's trademark style and immersive historical detail. Just who did shoot Sir James Piersall at the stroke of midnight? And can Holmes and Watson prevent an assassination at Christmas Eve dinner - without knowing which of the royal guests is the intended target?

Brimming with wit, intrigue and mystery, Sherlock enthusiasts will be transfixed and delighted by this collection.

Praise for Roger Riccard:

"Roger Riccard is an extremely good pastiche writer. Personally, I think the best since the late Val Andrews passed over Reichenbach" - Joel Senter, publisher of the Sherlockian E-Times

Roger Riccard is an American author. Having graduated with a Bachelor of Arts in Journalism and History from California State University, his career spans teaching, journalism and business writing. Inspired by his British ancestry, he took an interest in the works of Arthur Conan Doyle from an early age, later writing Sherlock Holmes and the Case of the Poisioned Lilly and Sherlock Holmes and the Case of the Twain Papers. He lives in Los Angeles with his wife, Rosilyn.