Shards Of A Shattered Soul (Strife Of Souls Book 1)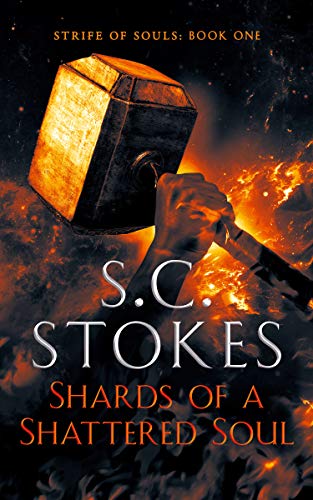 Shards Of A Shattered Soul (Strife Of Souls Book 1)
by S.C. Stokes

After facing down the jaws of death and barely living to tell about it, Vera Sandrinas' life is about to get a whole lot more dangerous.

With her dying breath, Vera pleaded with the Allfather for her life, and it was granted…in the form of Dragon's Fire. Now a war has broken out in heaven, and Vera's learning that divine mercy comes at a price.

The magic dividing the realms of the living and the dead is torn asunder, and as the undead rise, Vera must face a second death to seal the rift between between realms in time.

But if she fails, her debt will cost her more than she bargained for.

Fans of Raymond E Feist and David Gemmell will love S.C. Stokes' Shards of a Shattered Soul, an arcane adventure full of mystical creatures and expansive fantasy worlds.

Scroll up and one-click to dive into your copy today.