Sewing up Some Love: A Christian Romance Novel (Indiana Romance Book 1)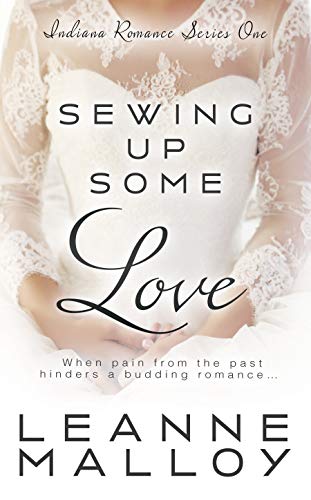 Sewing up Some Love: A Christian Romance Novel (Indiana Romance Book 1)
by Leanne Malloy

A charming Christian romance story of small-town love, life's ups and downs, and discovering lost faith.
Lauren Gardner has a full life, a little too full at times. She's a social worker, seamstress and designer, ex-fiancée, and only daughter of parents with their own issues. When her friend Jenny needs a quick and inexpensive bridal gown, Lauren is the obvious choice to make that happen. But being in Jenny's wedding adds the complication of reconnecting with best man Bryan Dawson – heir to a local business fortune. While they have a real attraction, Lauren's unwillingness to trust Bryan hampers their budding relationship.
Bryan has his own hidden problems, despite his surface charm and hunky appeal. His family's flagship business is in trouble, and a recent breakup has jaded his thoughts about women. Lauren intrigues him, but every time he thinks they're getting closer, she pulls back. How is a guy supposed to get to know someone that is so closed off?
Between Lauren's demanding job at the mental health center and Bryan's efforts to save Mohr's Department Store, the couple learns to work together and trust God's provision.