Seven Day Wife: A Fake Marriage Office Romance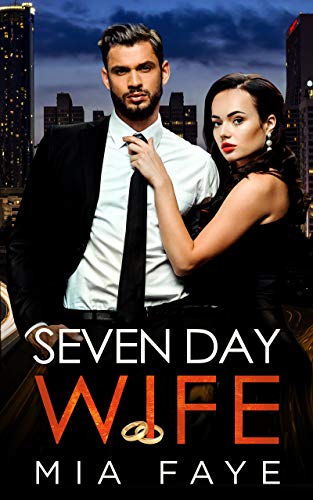 Seven Day Wife: A Fake Marriage Office Romance
by Mia Faye

"Please pretend to be my wife for the next seven days."

Young college graduate Yvette moves to the big city a week before she starts her new job in a large publishing house. On the day of the move, she receives unexpected help: Her muscular (and extremely hot) neighbor Cameron not only lugs the boxes up to her apartment, but also shows her the city that evening. In the coming days Yvette catches herself watching Cam secretly through her bedroom window, which gives her a perfect view of his apartment. Then he calls her one evening and asks her to come over… to show her up close what his bedroom looks like.

When Yvette starts her new job in the next day and is introduced to her boss, she is shocked: her neighbor is standing in front of her! The ridiculously rich Cameron, partner of the publisher, is apparently just as surprised - but only for a short moment. He happily enjoys taking advantage of the palpable passion between him and his new assistant, much to her consternation. She has a very strict rule: Always separate your job and your private life!

But behind the playful macho facade of her boss is a vulnerable man with a heart. Cameron's ex-wife wants sole custody of their daughter Emma. His only chance to not lose Emma is to convince the family court that he has a solid lifestyle and a happy home. So he asks Yvette if she will play his wife for a week. Just seven days. But on day one, Yvette already begins to wonder if she can stick to her number one rule...

Stand-alone Romance, no cliffhanger, HEA guaranteed! Contains a preview of "In His Office."