Secrets in Stockbridge: A Sydney Brennan Novella (Sydney Brennan Mysteries Book 2)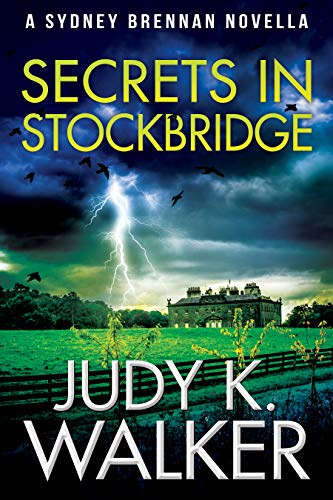 Secrets in Stockbridge: A Sydney Brennan Novella (Sydney Brennan Mysteries Book 2)
by Judy K. Walker

How far would you trust your Ex when it comes to murder?
PI Sydney Brennan's first error in judgment: performing a background check for her ex-boyfriend. Her second: delivering the report in person to his upstate New York home, where a man is murdered shortly after her arrival. Will believing her ex is innocent be the third error that leads to another death?
Sue Grafton fans will find Kinsey's kindred spirit in Sydney Brennan, a Florida private investigator with a knack for getting into trouble who doesn't know when to quit. Secrets in Stockbridge is a stand-alone Sydney Brennan novella. (See below for reading order.) If you're looking for a mystery with believable characters and "just enough humor to offset the dark," click the Buy Now button to read Secrets in Stockbridge today!