Second Chances Forever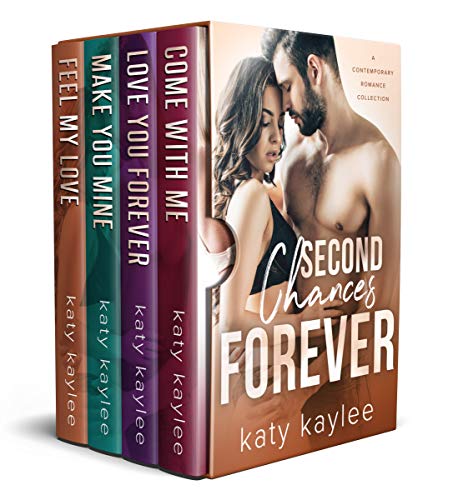 Second Chances Forever
by Katy Kaylee
Four full length second chance romances that will melt your hearts!
Also included is a brand new, never before released full-length novel, Feel My Love.

Book One: Come with Me
Walk into your office to meet your new boss (you already hate him because he's been hired for a position YOU deserved), and guess what?
He turns out to be your ex!
He's been so completely honest and open with me and I?
I've acted like the biggest jerk, keeping the biggest secret of my life.
A secret that would probably rock his world, hopefully for the better.
But would he be able to forgive me and take a chance with me once again?
Or would this ruin my so perfect happily ever after?

Book Two: Love You Forever
"I'm leaving," he said, "right now, actually. Well, in about twenty minutes."
Six years ago Dallas left me without a word.
We were going to graduate together, and after we threw our caps, I was going to reveal the biggest miracle of our lives - I was pregnant.
But he packed up and ran from me, taking my heart with him.
I didn't tell him about Raya, my precious baby, his baby.
And I decided that I never would.
But now he's back in town, and he's trying to get me back.
He and my daughter look so much alike.
Those big, beautiful blue eyes and killer smiles.
There's no way he can't tell she is his.
And after six years, I don't know that I can tell him.
Book Three: Make You Mine
Two broken hearts. Six Years. And a HUGE Secret.
What do you do when you are interviewing for a dream job and the interviewer turns out to be your crush from high school?
The crush who left you without a word six years ago…
Well, apparently, you are supposed to say no to the job!
Unless…you are like me and decide to take revenge.
Yes, I am going to make him fall in love with me all over again.
And then, I am going to break his heart.
Just the way he broke mine…six years ago.
He's so gonna regret messing with me in the first place!

Book Four: Feel My Love
Four years ago, I let him take my innocence.
He was tall, strong, sexy, and…my brother's best friend.
And he had abandoned me…right after the act.
My brother discovered me (minus my clothes).
I did my walk of shame,
And answered all questions…alone.
Now Cameron's back with his oh-so-sweet charm,
And we are roomies.
Oh Boy, the is going to be ….awkward.
And what if my brother discovers us once again.
Download your copy, and enjoy this bestseller box set today!
Genre eBook of the Week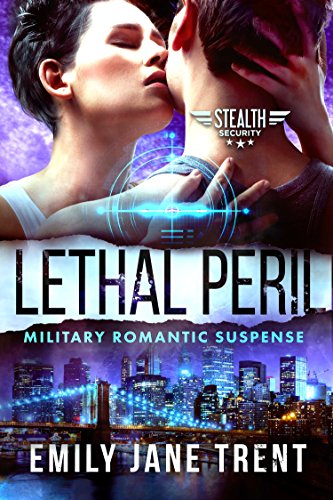 Can a Navy SEAL save her from the lethal conspiracy? Her life is in jeopardy. Heiress Elizabeth Foster is a rebel, living on the fringes of her wealthy family's influence. After witnessi