Sea Magic: A treasure hunt through the mists of time. (Hidden Gems Book 1)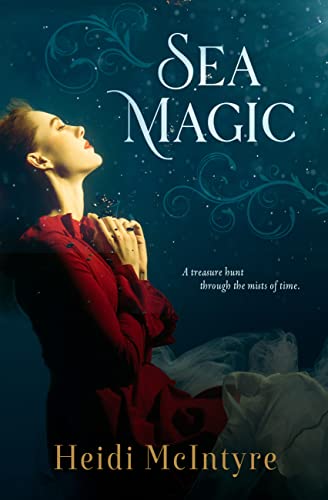 Sea Magic: A treasure hunt through the mists of time. (Hidden Gems Book 1)
by Heidi McIntyre

"A dual-timelines tale of magic, self-acceptance, love, and loss that will leave you spellbound." — Bailey Cavender, Reedsy Discovery

When an antique dealer reluctantly tracks a ghost through the mists of time, the treasure she discovers is worth more than gold.

Quiet, reserved Madeline is content managing her antique shop in the quaint New England seaside town of Penbrook. Yet she keeps a secret hidden deep inside — her natural ability to touch an object and feel the essence of the previous owner. Her hippy aunt urges her to embrace her gift, but Madeline denies it, unaware of the magic that simmers beneath the surface.

After purchasing a mysterious box at an estate sale, she starts having nightly dreams—startlingly vivid dreams about Maria, a young headstrong Puritan whose "knowing" could get her branded as a witch, and whose forbidden love for a poor sailor turned pirate caused a scandal.

Desperate for answers, Madeline turns to Evan, a handsome history professor who tempts her to believe in love. Together they uncover Maria's story, helpless to stop its trajectory toward tragedy. With Evan's support, maybe she can lay the ghosts of the past to rest—including her own.

Note: Filled with the magical allure of the sea, this debut novel was inspired by the real-life story of Maria Hallett and her love affair with the notorious pirate Black Sam Bellamy.