Scholarship Girl (Shadow Academy Book 1)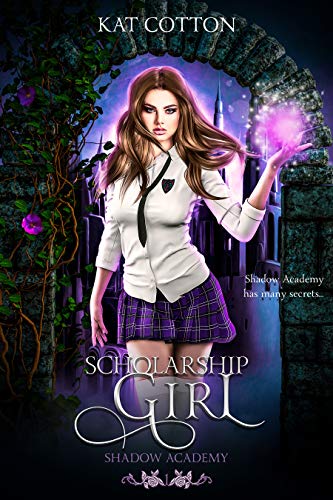 Scholarship Girl (Shadow Academy Book 1)
by Kat Cotton

Shadow Academy has many secrets… and I'm one of them.

Plucked from foster care and offered a scholarship to an elite school, I figured I had it made. It didn't take long to discover how this school worked. Scholarship kids at the bottom of the heap, and way at the top, Ren Worthington. With his breath-taking good looks and bottomless pits of family money, you'd think he'd have better things to do than bully us poor kids.

Not so.

Ren and the other human students live their lives unaware of the creatures lurking in the dark. I wasn't given that scholarship just for my academic skills. We're all half-bloods and freaks - fae, witch, shifter, demon. In return for our free ride, we protect the rich brats from paranormal dangers.

When one student goes missing and Ren's life is threatened, I get made an offer. Become Ren's tutor/bodyguard and my future is assured. But if Ren dies or discovers what I am, I'm out of here. As if he'd discover what I am. I don't even know myself. I'm weak and powerless but they want me for the job. Who knows why?

I don't want to get close to Ren, I don't want to get to know him and I sure don't want to succumb to his charms, but I have no choice. And I discover, things aren't what they seem on the surface.

Shadow Academy has many secrets… and maybe Ren is one of them.

Shadow Academy is a young adult academy series with slow burn, fated couple romance.