Scales of Justice: The Trump Trials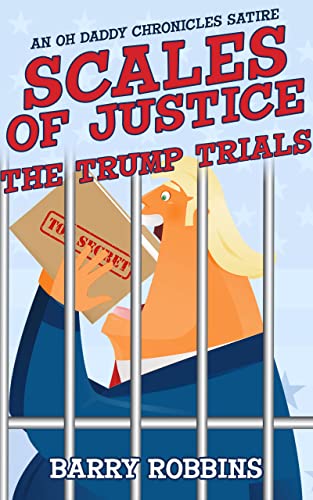 Scales of Justice: The Trump Trials
by Barry Robbins

Trump on Trial...

Justice moves slowly in real life. If you're tired of waiting, read on.

From Athens to Atlanta, from Kyiv to Washington, this unique political satire by the three-time award-winning author of Oh Daddy Chronicles puts Trump squarely where he belongs – in the courtroom. Obstruction of justice? Check. Election interference? Check. Crimes against humanity? Check and double-check.

You won't believe the defenses he raises. Something about Franz Schubert? Ethnic restaurants? Putting an N-95 mask over bone spurs? And isn't that Judge Judy behind the bench for one of the trials? Yep, it sure is.

You'll love laughing out loud and raising your fist triumphantly in the air, because who doesn't like happy endings. Get it now.