Saving Beth: The Women's Work Exchange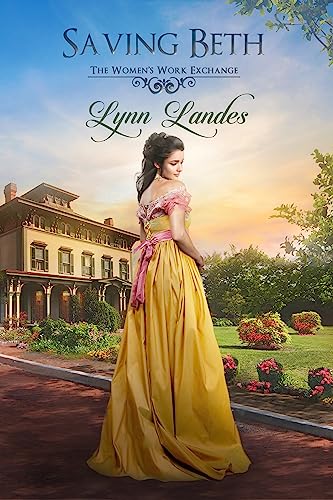 Saving Beth: The Women's Work Exchange
by Lynn Landes

*** Meet the women determined to fight for more and the men who come to love them in the exciting Women's Work Exchange Series! ***
Elizabeth Amalfi doesn't need help from the Women's Work Exchange - until she does. After scandal touches her family and destroys their restaurant her father sends her away and shatters her world. Torn between duty and love, she longs for Micah Parker—a wealthy businessman with a heart for God and her. Afraid and injured, Elizabeth discovers an unexpected love for God and realizes her feelings for Micah only grow stronger. In the midst of family obligation, she fights to follow her heart. Will she reunite with Micah and claim the love she craves or be bound by obligation forever?

Micah Parker is a powerful businessman used to having his way. He's determined to claim the heart of the talented Chef of Amalfi's restaurant. Her father's refusal to accept his offer of marriage is a problem. It's clear that they take Elizabeth's hard work and beautiful heart for granted. He intends to handle this like any other business deal. Unfortunately, the Lord has other plans. Elizabeth is shamed and sent away Micah is worried for her safety and determined to show her how much he cares. The hunt is on to save Elizabeth and win her hand.

Will Micah's love remain true? Will he find her in time? Does she even want to be found? Who will stop the cousins when they grow violent and angry?

Join Elizabeth and Micah on a journey of self-discovery, resilience, and the power of love and faith. Experience the yearning, the challenges, and ultimate triumph in "Saving Elizabeth."

Every step they take is guided by a loving hand, and if they trust in their faith, they will learn that the Lord always has a plan.