Safe Haven: A Sweet Small Town Romance (The Protectors Book 1)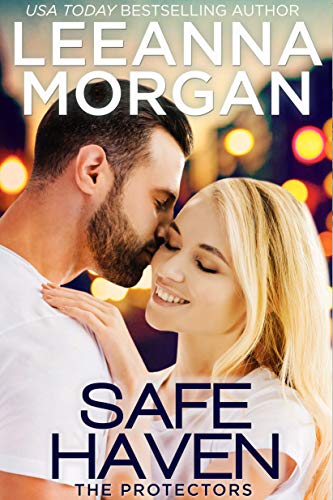 Safe Haven: A Sweet Small Town Romance (The Protectors Book 1)
by Leeanna Morgan

Fans of Robyn Carr's Virgin River series will love this small-town, feel-good romance!
Hayley Elliott will do anything to keep her mom safe. Her sister has found a cure for Alzheimer's and their mom is living proof that the supplement works. Hiding from the people looking for the supplement's formula is impossible. When the threat to their lives becomes deadly, she has no option but to trust a man who's living with a secret more dangerous than her own.
Tank has spent his life protecting people. He works for one of the most successful security companies in the world, makes more money than most people see in a lifetime, and has a past that no one can ever know about.
With more at stake than their own lives, Tank and Hayley have to decide what is more important—protecting the past or risking everything for love.
SAFE HAVEN is the first book in The Protectors series and can easily be read as a standalone. All of my series are linked so you can find out what happens to your favorite characters in other books. Happy reading!
Praise for Leeanna Morgan's books:
"I am addicted to Leeanna Morgan's books! The only problem with them is that I hate coming to the end of one, and can't wait for the next good read. I love how she weaves the characters together, and draws you right into their lives. If you haven't discovered her, please do give her books a try. You won't be disappointed, except for not having found her sooner!"
"I thoroughly enjoyed this book! I couldn't put it down. I purchased it today and finished it just now. Captivating story from beginning to end. Definitely a five star book."
Through 7 September