Rose is Spellbound: A Rapunzel Re-telling (Nymph's Revenge Book 1)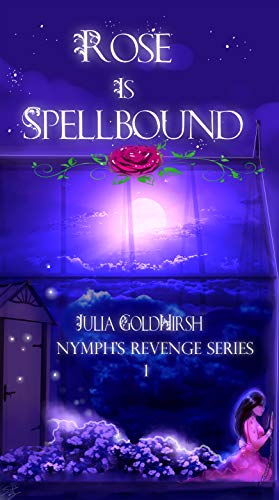 Rose is Spellbound: A Rapunzel Re-telling (Nymph's Revenge Book 1)
by Julia Goldhirsh

Will this Rapunzel break free from her glass cage or die trying?
Cursed to live within the glass walls of a greenhouse for her entire life, sixteen-year old Rose is desperate for a taste of freedom. After risking her life to escape, she's saved by a handsome, young messenger.
Gabriel thinks he'll never fall in love again until he meets Rose. After finding her collapsed on the side of the road, he knows he needs to help this mysterious girl.
When Rose meets Gabriel, she thinks she's finally found a savior. But he's hiding a secret that could get her killed. With an evil nymph on her tail, she starts to wonder:
Can she trust Gabriel or will he be the death of her?
This 20th century fairy tale retelling is filled with devious nymphs, bloodthirsty curses, and a dark twist that will have you spellbound. If you liked Jen Calonita's Twisted Tales, you'll love this first book in the Spellbound series. Buy Spellbound today!
Trigger warning- Rose deals with a physically and emotionally abusive parent in the book.