Romancing the Holidays 2019: Heartwarming Christmas-Themed Romances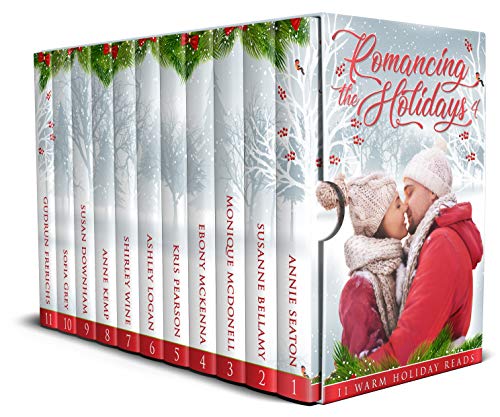 Romancing the Holidays 2019: Heartwarming Christmas-Themed Romances
by

Eleven gorgeous Christmas-themed romances from award-winning authors all around the world. Warm and witty, diverse and dramatic, outrageously romantic, and totally festive.

Curl up with a glass of wine and your favorite Christmas treats to enjoy these eleven great reads for a bargain price!

From Annie Seaton – From city boss to sexy surfer.
From Susanne Bellamy – Secrets, scoops, and a chance at romance.
From Monique McDonell – A single dad's second chance.
From Ebony McKenna – Teens on the nightshift before Christmas.
From Kris Pearson – Handsome double trouble, past and present.
From Ashley Logan – Resuscitating the doctor's Christmas spirit.
From Shirley Wine – A Pastor, very much a man.
From Anne Kemp – 'Tis the season... to win him back.
From Susan Downham – True love healed her broken heart.
From Sofia Grey – An unexpected rescue and a surprise romance.
From Gudrun Frerichs – The start of four life-long friendships.