Reverse Your Type 2 Diabetes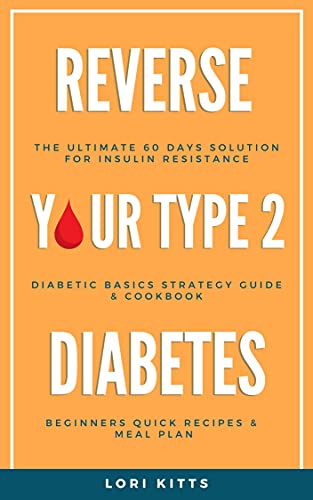 Reverse Your Type 2 Diabetes
by Lori Kitts

This all-natural "biohack" can restore your health and keep you off those dangerous meds — for good.
Have you recently been diagnosed with type 2 diabetes… and feel guilty about the lifestyle choices you've made?
Is having to take medication getting in the way of living the kind of life you want?
Do you get frustrated every time you have to pass on your favorite foods while your friends and family enjoy themselves?
If you've been struggling to find a permanent solution for your type 2 diabetes, you're not alone.
According to data from the Journal of Epidemiology and Global Health, over 462 million people around the world are affected by type 2 diabetes. And with recent health trends, this number is expected to keep growing.
You've likely been swarmed by dozens of medical "experts" who tell you what you should and shouldn't do to treat your condition.
Like how "moderation is key" when it comes to your diet...
And why you have to take your insulin regularly…
And that there is absolutely no cure for type 2 diabetes.
But the unfortunate truth is that most of these "facts" are merely outdated myths.
Because if you want to treat type 2 diabetes, you don't have to go vegan and eat "rabbit food" for the rest of your life.
Unlike traditional "doctor-recommended" diets for diabetics, you can have the fatty slabs of steak… along with a creamy tiramisu — and eat it, too!
In fact, with these modern "biohacking" techniques, you can lose weight and normalize your glucose levels in a way that's healthy and sustainable… so you can stop worrying about what you eat and start loving food again.
In Reverse Your Type 2 Diabetes, you'll discover:
The secret to losing fat… by eating fat — why sticking to a high-fat diet could actually be good for you
4 biohacking methods you can use to boost your health without relying on prescription drugs
7 effective exercises you can do in your living room — jumpstart your weightloss journey in just 15 minutes
Why eating brown rice is a "cancer risk" — read this before you keep eating those "healthy" whole grains
The surprising connection between cancer and sugar, and what you can do to prevent yourself from developing tumors
The discovery of type 3 diabetes, and how you can avoid contracting this little-known disease
Why these "healthier oils" are damaging your brain
11 diabetic medications you should avoid — these side effects will make you think twice about getting your next prescription
How to live a truly fun and active lifestyle, without spending hours in the gym
FREE BONUS GIFT: The 9 Deadly Myths Your Doctor Believes In
And much more.
The conventional wisdom surrounding type 2 diabetes simply isn't valid anymore.
You don't have to surrender the rest of your life to years of tasteless meals and unsafe medications that will only worsen your health.
Reverse Your Type 2 Diabetes reveals the truth about standard diabetes treatments and gives straightforward solutions to help you tackle your condition without flipping your world upside down.
Living with a diabetes diagnosis doesn't have to feel like a death sentence. With the proper guidance, choices, and perspective… this can be a doorway to a whole new life.
If you're ready to understand the truth about diabetes and defeat your diagnosis, then scroll up and click "Add to Cart" right now.