Realms of Ghosts and Magic: Fae Witch Chronicles Book 1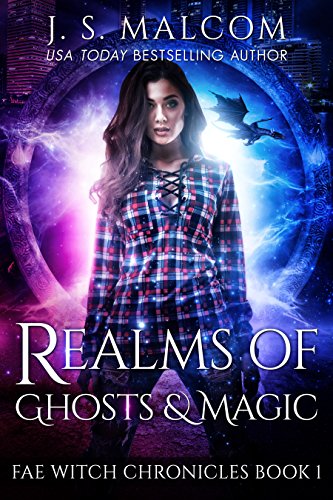 Realms of Ghosts and Magic: Fae Witch Chronicles Book 1
by J.S. Malcom

When the fae beckon, very few resist. Even fewer return.

As a veil witch, I'm used to taking out the supernatural trash. Everything from poltergeists to vampires, you name it and I've dealt with it. So opening a paranormal cleanup business just seemed to make sense. If I'm already dealing with the pests, why not get paid?

But when I accidentally breach the faery realm to encounter a girl recently reported missing, start seeing the ghost of a witch whose disappearance has never been solved, and discover a Book of Shadows that opens only for me, I can't just go back to business as usual. Especially when I also gain the interest of a sexy and mysterious mage. Timing is everything, and even as my desire grows, a little voice inside keeps reminding me to step carefully. I know all too well that, in the supernatural world, opening doors means facing consequences. In this case, those consequences might just mean never being heard from again.