Real Estate Investing For Beginners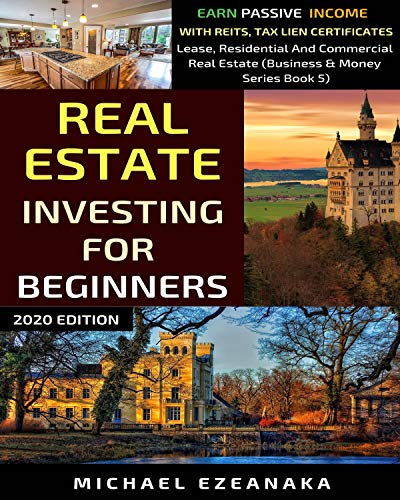 Real Estate Investing For Beginners
by Michael Ezeanaka

10 Different Ways You Can Make Money With Real Estate Analyzed Step-by-Step!
Have you always wanted to get started with Real Estate? Imagine having concise and insightful information about 10 different ways you can make money with Real Estate?
★★BONUS★★: Buy a paperback copy of this book NOW and the Kindle version will be available to you Absolutely FREE (Offer is only available to Amazon US Customers)
Amazon bestselling author, Michael Ezeanaka, provides a step-by-step analysis of 10 Real Estate business models that have the potential to earn you passive income. A quick overview of each business is presented and their liquidity, scalability, potential return on investment, passivity and simplicity are explored.
In This Book, you'll discover:
How to make money with Real Estate Investment Trusts – including an analysis of the impact of the economy on the income from REITs (Chapter 1)
A step-by-step description of how a Real Estate Investment Groups works and how to make money with this business model (Chapter 2)
How to become a limited partner and why stakeholders can influence the running of a Real Estate Limited Partnership even though they have no direct ownership control in it (Chapter 3)
How to protect yourself as a general partner (Chapter 3)
Why tax lien certificates are one of the most secure investments you can make and how to diversify your portfolio of tax lien certificates (Chapter 4)
Strategies you can employ to earn passive income from an empty land (Chapter 5)
Two critical factors that are currently boosting the industrial real estate market and how you can take advantage of them (Chapter 6)
Some of the most ideal locations to set up industrial real estate properties in the US, Asia and Europe (Chapter 6)
Why going for long term leases (instead of short term ones) can significantly increase you return on investment from your industrial real estate properties (Chapter 6)
Why commercial properties can serve as an excellent hedge against inflation – including two ways you can make money with commercial properties (Chapter 7)
How long term leases and potential 'turnover rents' can earn you significant sums of money from Retail real estate properties and why they are very sensitive to the state of the economy (Chapter 8)
More than 10 zoning rights you need to be aware of when considering investing in Mixed-Use properties (Chapter 9)
100 Tips for success that will help you minimize risks and maximize returns on your real estate investments
…and much, much more!
PLUS, BONUS MATERIALS: you can download the author's Real Estate Business Scorecard which neatly summarizes, in alphabetical order, each business model's score across those 5 criteria i.e. liquidity, scalability, potential return on investment, passivity and simplicity!
Furthermore, because this book is enrolled in Kindle Matchbook Program, the kindle edition of this book will be available to you for free when you purchase the paperback version from Amazon.com (the US Store).
If you're ready to take charge of your financial future, grab your copy of This Book today!
Scroll to the top of the page and click the "BUY NOW" button!