Quantum Zero Sentinel (Quantum Chronicles Book 1)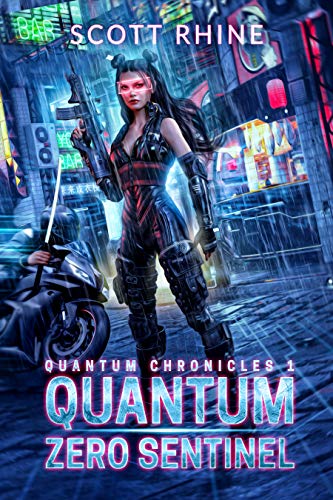 Quantum Zero Sentinel (Quantum Chronicles Book 1)
by Scott Rhine

Batgirl meets Orphan Black.

The FBI gets a tip about the sale of quantum computers to criminals and spies. Due to a freak accident, Maia Long is forced undercover to catch the culprits. Then she stumbles upon the cornerstone of a new technology. Disruptive changes are coming, threatening the US economy and national security. The first thing her instructor taught her in quantum physics was that everything they've taught you before was a lie. As she follows the clues, nobody turns out to be who she expects them to be, not even herself.

Fans of Dan Simmons, Neal Stephenson, William Gibson, and Altered Carbon will like the fast-paced science with a hint of ancient history.