Poseidon's Storm Blaster: (The Legend of Pineapple Cove 1)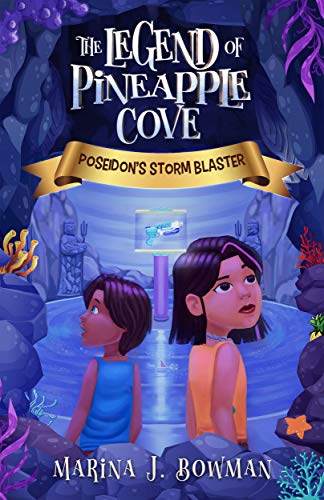 Poseidon's Storm Blaster: (The Legend of Pineapple Cove 1)
by Marina J. Bowman

Pineapple Cove is just like any other island town. Well, except for one thing... It has a secret.
One that Kai and Delphi must uncover if they hope to save their town from a terrible threat.
Will Kai and Delphi uncover the secret in time to save their town?

Get this book to find out and share the gift of imaginative adventure with your kiddos!
Download yours now!

And don't forget to search for the pineapples hidden throughout the vibrant illustrations in each chapter.

Poseidon's Storm Blaster is an enchanting chapter book for kids with themes of bravery, kindness, and friendship. If you like mysterious islands, reimagined mythology, and cute animal side kicks, then you'll love Marina Bowman's imaginative adventure.

Special Offer

For a limited time, we are offering a FREE Audiobook version of the Legend of Pineapple Cove: Poseidon's Storm Blaster. Find out how to get yours at the front of the book.
What Others Are Saying
"I loved reading Poseidon's Storm Blaster to my kids. It was full of adventure! We all couldn't wait to see what was going to happen next. I also loved the lessons of kindness and bravery that the main characters showed. Definitely check this book out!!" - Amazon Customer

"My 8 and 10 year old thoroughly enjoyed this book. It is a great intro to chapter books style read. The book is engaging and kept both their attention to complete it in a single sitting. The hidden pineapple game was a nice touch and really drew each of them in." - Arcticus

"This is such a great book to either read or listen with kids by chapters! We also have the coloring book and it's the perfect companion. We decided to color the page corresponding to the chapter we were hearing! You will love it!" - Leslie

Ages 6-11 | Kids Chapter Books | Fantasy Adventure + Mystery Series